Bangalore has no dearth of restaurants that offer a nice, cozy spot for a night out with your special person. In fact, Bangalore city is buzzing with restaurants that will make sure your big Valentine's date night is truly romantic and worthwhile. We have searched and gone on some romantic dates ourselves to give you this guide which includes some most romantic restaurants in Bangalore.
While most places are following standard covid-19 protocol, we highly recommend calling in advance and making a reservation in case of limited seating and capacity. 
1. Via Milano
Address – Koramangala, Bangalore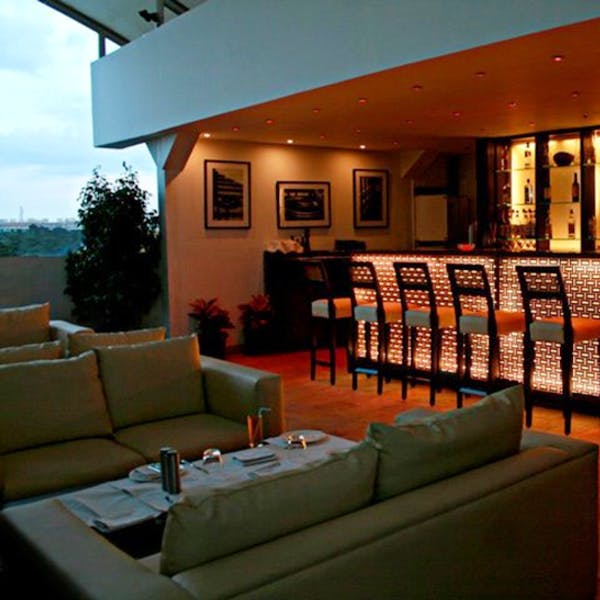 Anything Italian is automatically romantic, no? And the simple white and turquoise themed walls, cobblestone paths and the great weather that's typical of Bangalore — Via Milano might make you feel like you're far away from the city's buzz, in some quaint cafe in the Mediterranean country. Add to that their authentic fare and you've got the perfect place to impress your date this Valentine's Day.
2. Toast & Tonic
Address – Ashok Nagar, Bangalore
 If you and/or your date love gin, then Toast & Tonic is the place to be. Great cocktails, experimental yet hearty food, and a New York Rustic-chic vibe, you'll get brownie points and then some. With wood, soft lighting, and great food, Toast & Tonic is a delight to the senses. They usually have great offers on Valentine's Day too, if your plan is to wine and dine your date. We'll warn you that it can be a tad expensive, but if you're really looking to spoil your date, then this is the place to go!
3. Grasshopper
Address – 45, Bannerghatta Main Rd, near Meenakshi Temple, Kalena Agrahara, Bengaluru
Grasshopper might run away with the title of 'Most Romantic Restaurant in Bangalore' with its out-and-out romantic setting. The space oozes Romance 101 with gentle pools, al fresco seating with candlelit tables, fresh flowers and soothing jazz in the background while you admire the twinkling lights and the stars. It's perfect if you are looking for something exclusive, private, and custom made for your taste. You can linger over a beautiful five or seven-course meal and enjoy fine wine and the company of incredibly adorable pooches.
4. Alfresco By Bene
Address – Malleswaram, Bangalore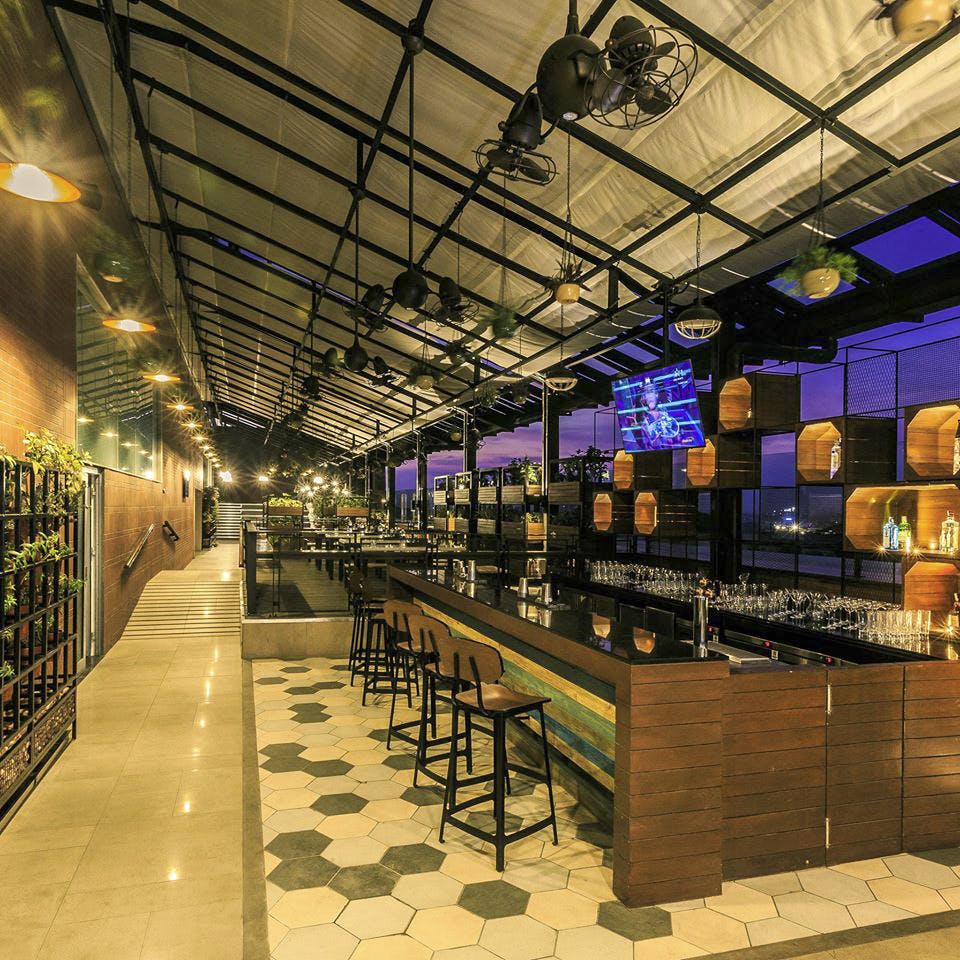 For views, Bangalore weather and that open-air ambience, there's nothing like an al fresco setting. For folks in North Bangalore who enjoy all of that Alfresco By Bene offers just that. Their swanky space, dotted with green, has minimal décor and your seating is either tables, bar stools, or high chairs. It can get quite chilly up here, so be sure to carry a jacket. Your view for the night is the skyline of the Malleswaram-Rajaji Nagar region, and in the evenings, it does make for a pretty selfie backdrop.
5.Salvadores
Address – Ashok Nagar, Bangalore